Personal
People generally believe driving their car is the best way to transport it, even across large distances. However, in the last 20 years, the auto shipping industry grew to offer affordable options. Services provided by auto transport companies present preferable alternatives to the long trek. No longer do you need to drive your own car to deliver it to a far away destination. Instead, companies like ours ship your vehicle for you, freeing you to fly, cutting days on the road, and expenses like gas and lodging. However, only Orlando Car Transport offers shipping services with our degree of professionalism, and at such competitive prices. Whatever your reason for shipping, our agents and carriers serve your specific needs.
College Move:
A college move involves a lot of preparation. For most students, it's the first big, adult move away from their parents. If you worry about your child's college move, we provide services that alleviate one big source of stress. With discounts available for those seeking higher education, we ship vehicles to any college campus throughout the country. Whether enrolled in-state, or across the country, we ship directly to your dorm.
Military Deployment:
Our serving men and women bravely defend our country and ensure its safety. As a thank you, we offer special discounts for military personnel. When a deployment takes you to a new city, you must make all sorts of arrangements. Getting your car to your next home throws a wrench in the gears, adding days to your efforts by requiring travel. However, using a helpful, convenient, and affordable car shipping service like ours cuts out the need to drive.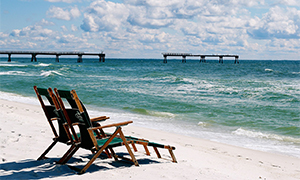 Snowbird:
Fleeing winter for warmer climates? Enlist regular, scheduled car shipping with Orlando Car Transport. We pick up your vehicle at your door and deliver straight to your winter getaway. Make your annual migration easier. Lots of our customers return to us each year because they appreciate the convenience and simplicity of our services.
Reselling:
If you want to resell a vehicle, you already know the internet expands your visibility. However, if you sell to a buyer out of state, then you have to arrange for delivery. With cheap prices and extremely safe shipping, Orlando Car Transport aids your sale with top notch customer service.
We ship under all sorts of circumstances, and any type of vehicle, from motorcycles to RVs.
Give us a call today at (321) 320-7800!